Early in October of 2019, I was part of an art show. Emilia Perry and Deb Mascia were there for support. Sustainable Coastlines had a table and was advertising for their upcoming event: Sustainable Ghostlines – Trashion Show Fundraiser. The Trashion Show was based around local designers creating pieces made with refuse from the oceans. I feel like Deb and Emilia looked at each other with the same immediate thought, "Let's get Mu'umu'u Heaven in this." We didn't even need to talk to know our roles – Deb: designer, Emilia: model, and me: photographer. In a wave of inspiration, Deb started sketching ideas on a napkin.
What was this Trashion Show Fundraiser you ask? Sustainable Coastlines runs entertaining events to educate about the importance of protecting our oceans. To tie the event in with Halloween, Rafael Bergstrom Executive Director said it best, "Sustainable Ghost lines is based on the idea that we find all sorts of ghost nets washing up on our shores that can harm the reef, can entangle animals, all sorts of things."
With a deadline of October 17th, Deb and Emilia set to work gathering everything they needed to make a memorable dress. The day of the event, I met up with Deb and Emilia at Mu'umu'u Heaven for Emilia's final fitting. Champagne was poured and they were off to the land of creativity with me as DD. We were all in our element–Emilia, full-on make-up and hair artisting herself, Deb building the piece, and me getting lost in photo-mode. There was twirling, photos outside the store, more champagne, and laughing. After helping Emilia out of the ensemble, we made the trek to town for the show.
Upon arriving, we signed in, and then took in everyone's costumes at the event before putting Emilia into the dress. You know how you hear about the extroverts that blossom in group settings, that walk into a room and go 'I'm here!'? That's Deb and it was fantastic to see. Her vibrance is for everyone.
When we finally walked into the get-ready room with all the designers, we were buzzing. The rest of the room seemed tense in comparison. Deb's solution: champagne. While Emilia and Deb did the parts of dressing I couldn't shoot, I went on a mission to get aforementioned libations and glasses. We passed them around and everyone seemed to take a magical breather before they poofed out the door to share the trashy creations with the event attendees. The models walked the walked, designers spoke on stage and like that, the main event was complete.
Emilia, Deb, and I capped off the night by going outside to get some final artsy shots by the ocean. Even though this Trashion show wasn't inspired by the homeless, the vagrants, the crack whores, I still think the pieces would have been a welcome addition to the Derelicte line. Mugatu approved.
Water is the essence of Funk, and Funk is the essence of beauty
Dear Reader, that catchy closing line is under construction as I'm not quite that vain or it may endure the test of time, stay tuned, dun, dun, dun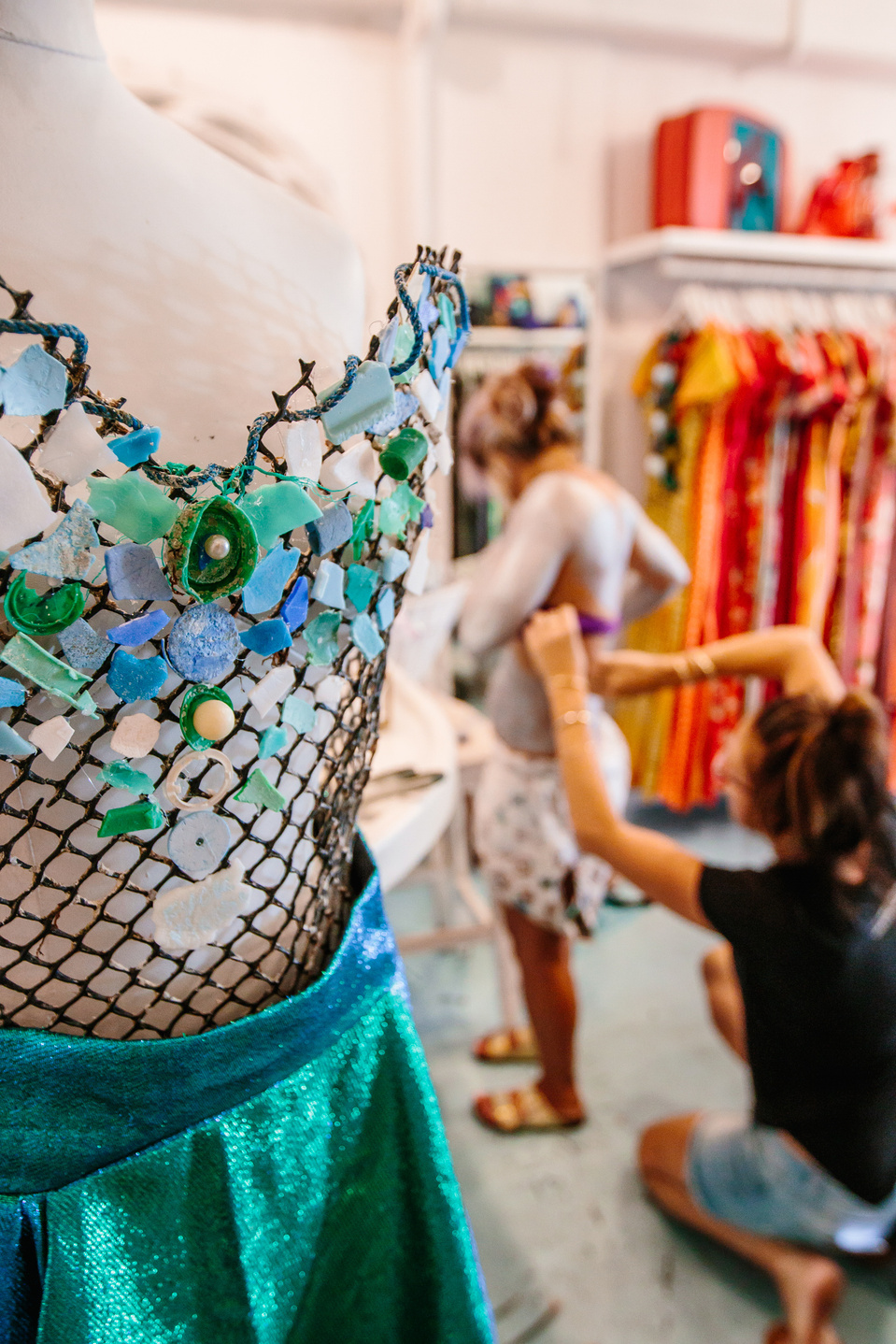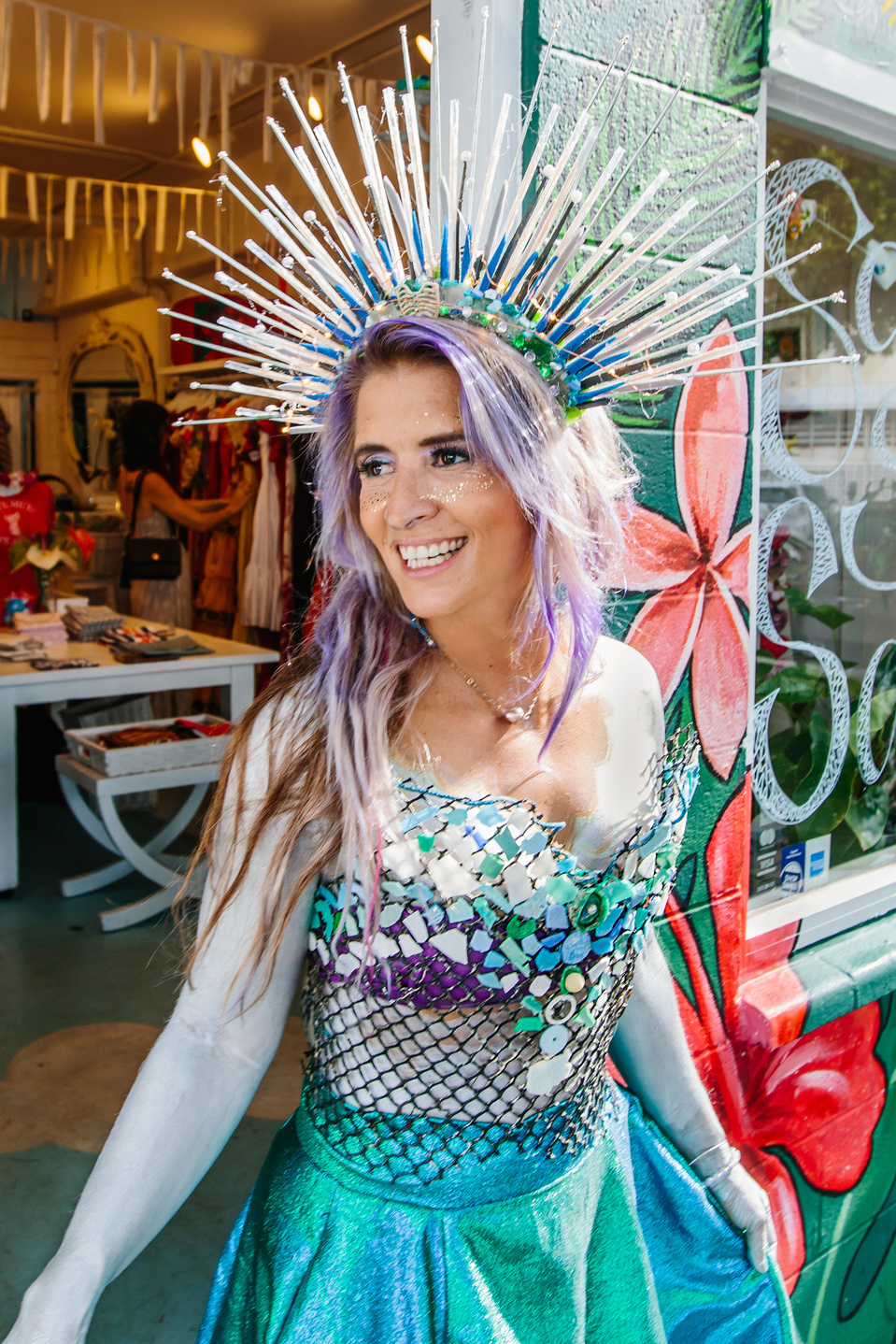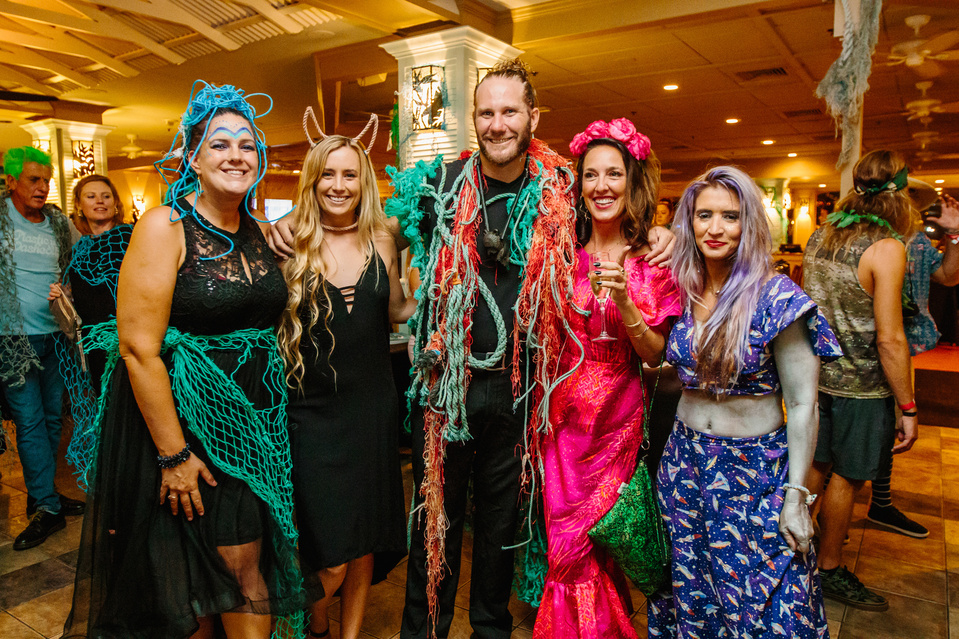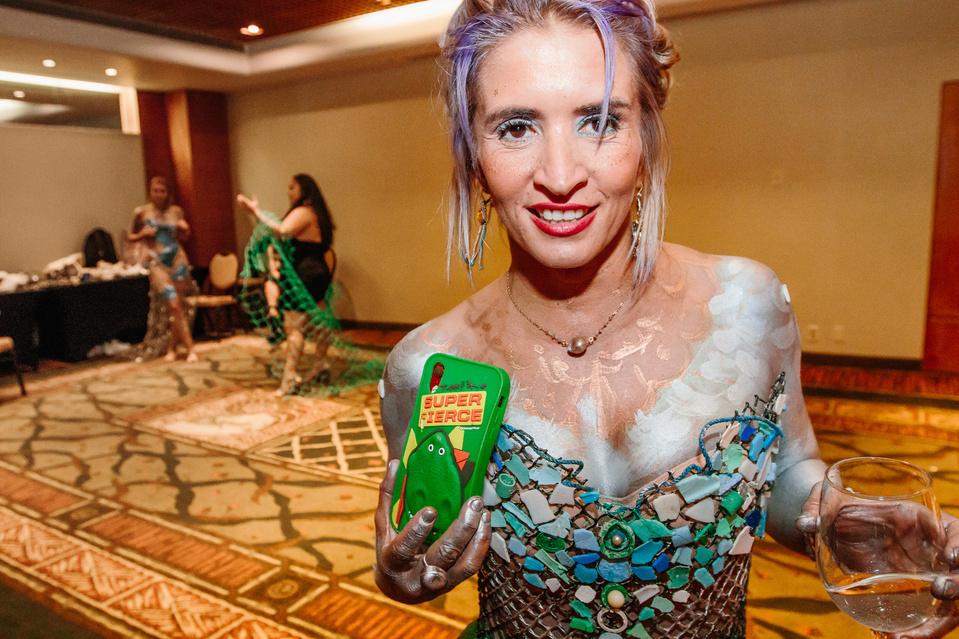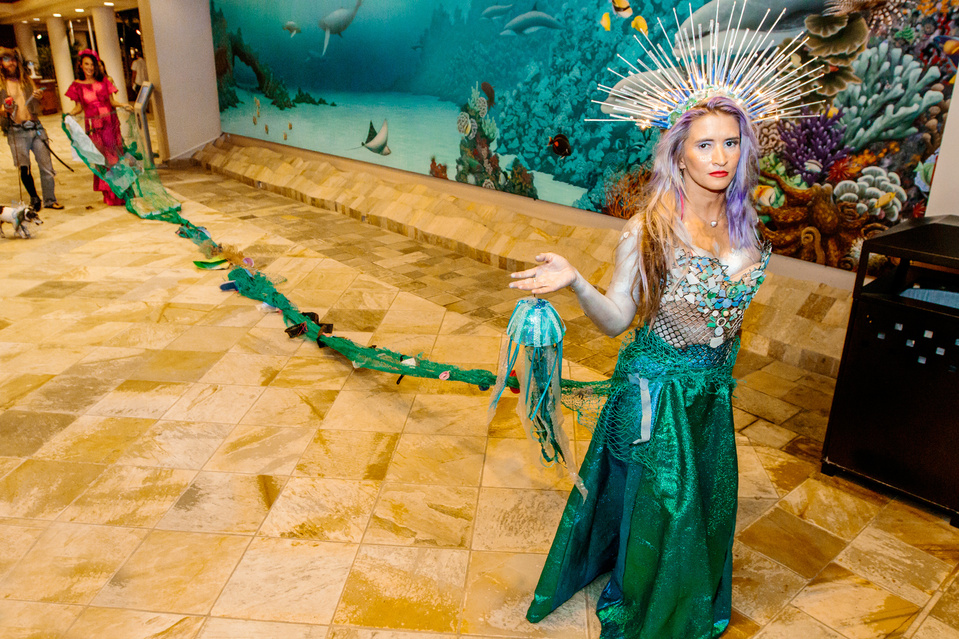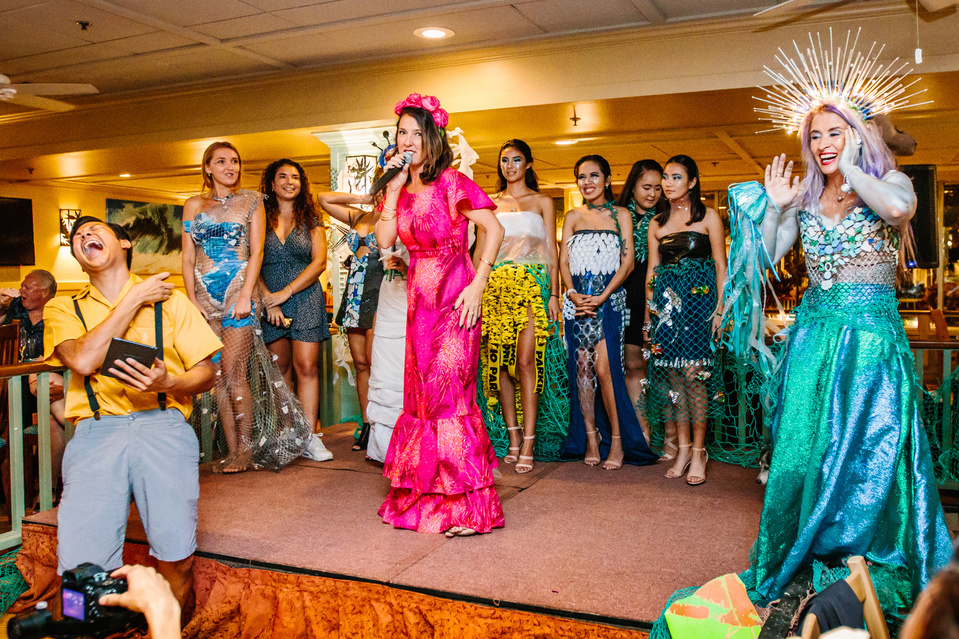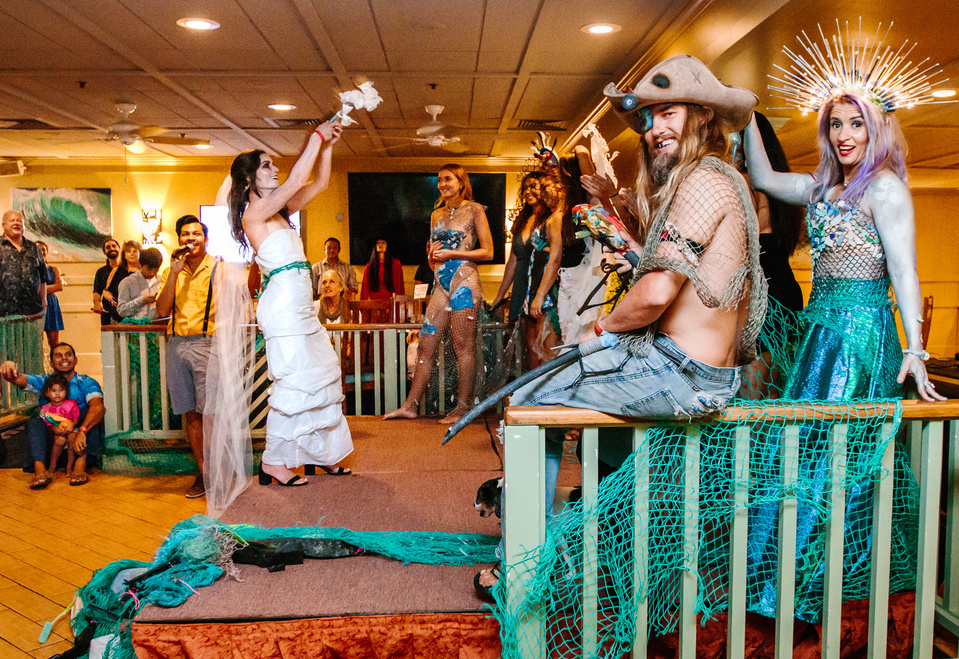 For more Mu'umu'u Heaven Blogs: